Welcome to
Gallery hammer
Discover art from a wide selection of contemporary artists
Featured Artist
Lennart Olausson
Lennart Olausson was born in Stockholm in 1944 and is one of Sweden's most prominent artists, with a long list of prestigious commissions and exhibitions on his track record since the beginning of his artistic career in the 1960s.
He has been represented at, among others, the National Museum - Sweden's foremost museum for art and design, as well as the Moderna Museet in Stockholm and the Swedish Art Council, and has received numerous awards and scholarships over the years. He has also been published in books and magazines and has created a number of public art installations.
selected product
Original art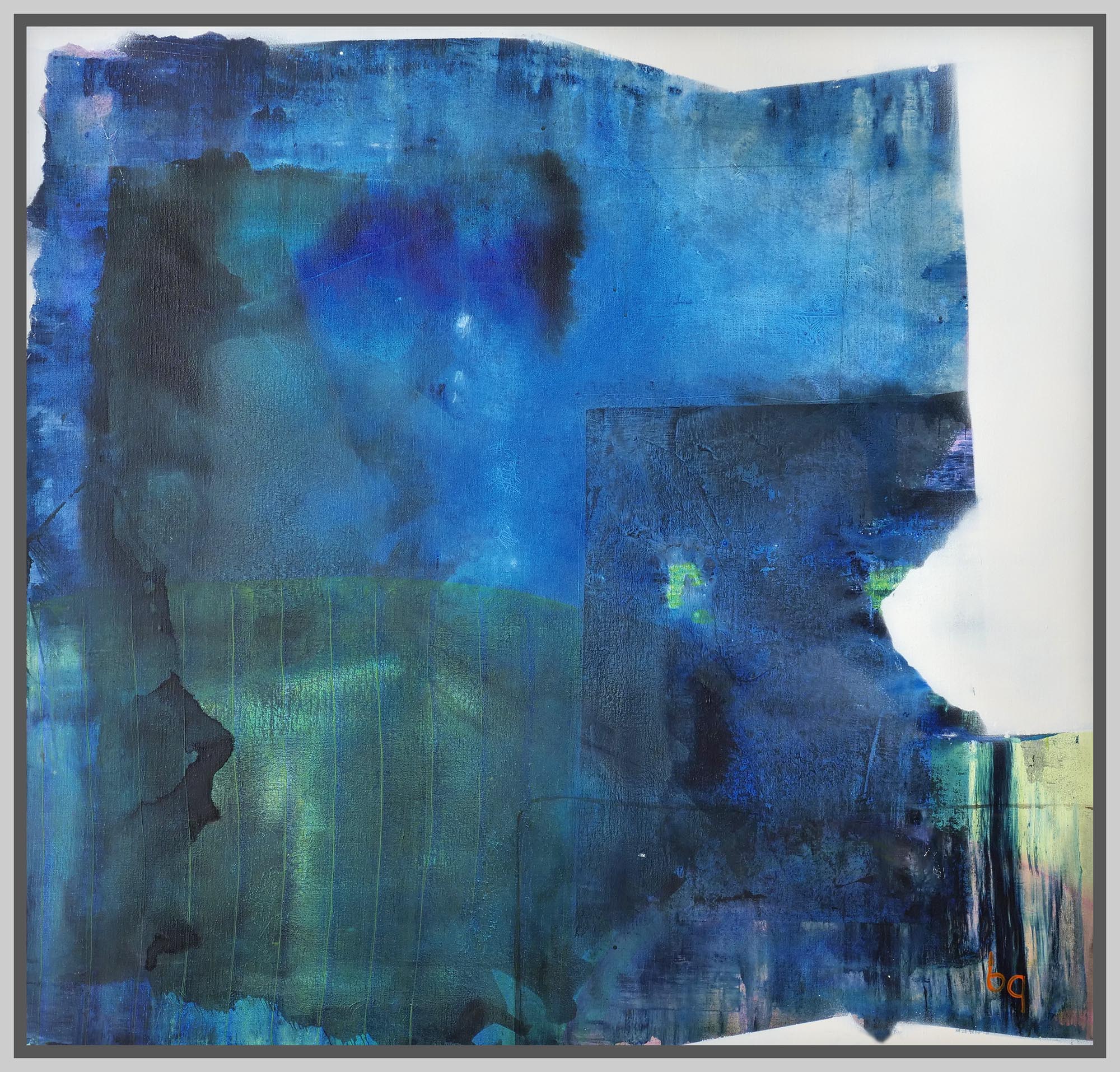 Sale price

$2,528.00
Regular price
(/)
---
Birgitta Glenmark's paintings are fueled by a vibrant curiosity for materials. Each stroke exudes energy and playfulness, guided by the chosen medium. Glittering tar paper adds a mysterious undertone, while metallic powders enhance brilliance. Ink-soaked paper allows the ink to find its own path, and acrylics on canvas let the brush embark on a unique journey. From strict forms on aluminum to ethereal creations on rice paper, Birgitta's artwork carries subtle traces of filtered impressions. These abstract pieces evoke a rawness that resonates with life's complexities, inviting us into a joyful world of artistic exploration.
"Piece of a Puzzle"
Original Artwork
102 x 97 cm
Acrylics on canvas
White wooden frame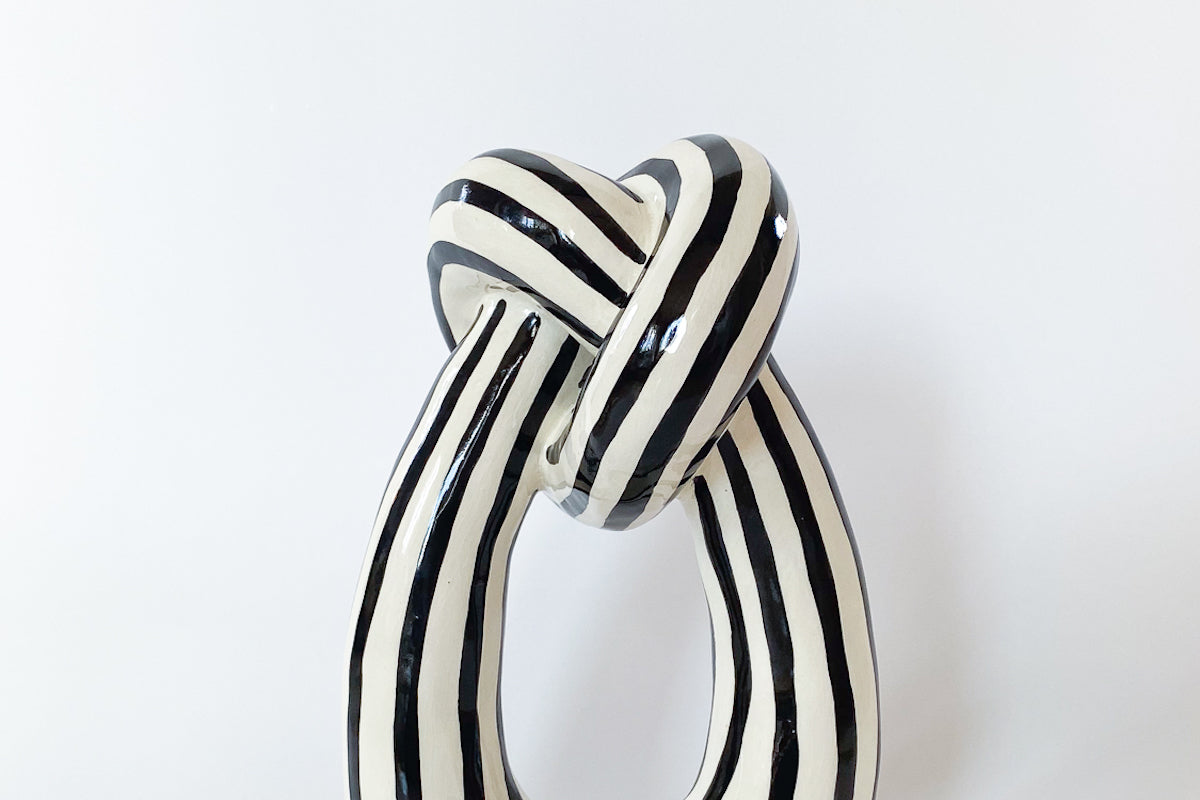 Earlier this week, we received a restock of Tove Tengås' delightful ceramic knots, which sold out quickly during the previous delivery earlier this summer. They are currently available in white ...
Read more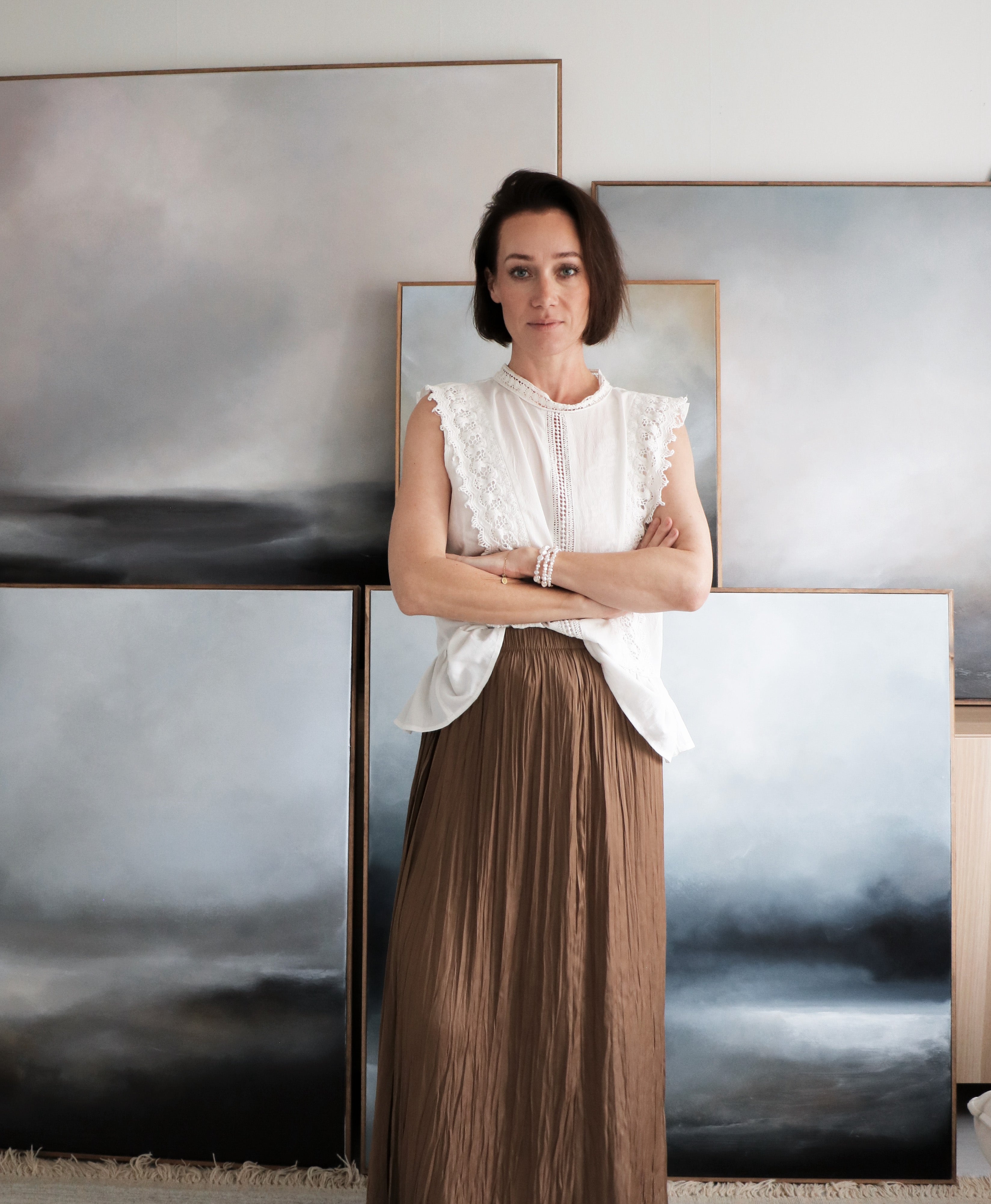 Featured Artist
Linda Brodin
Linda Brodin has always been interested in imagery and design, cherishing the act of creation. Using sponges and acrylics, she creates paintings that resonate, embracing how viewers can discover various emotions within her works.
Linda's paintings are characterized by earthy tones and deep skies, and recently, abstract landscapes as well. The subject and emotion reside in the eyes of the beholder. Linda aims to convey a touch of emotion and to inspire harmony within her creations.
selected product
Sculpture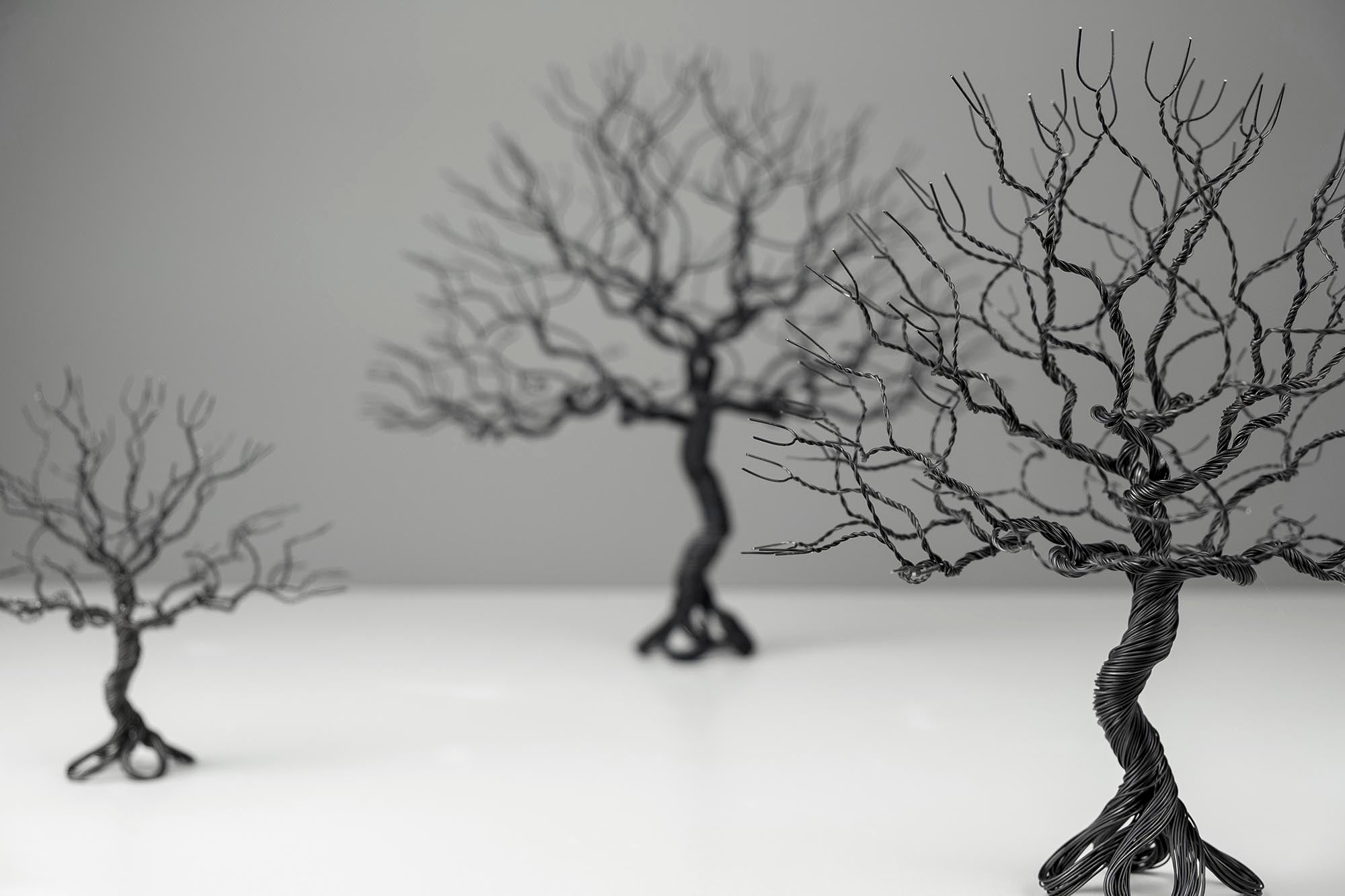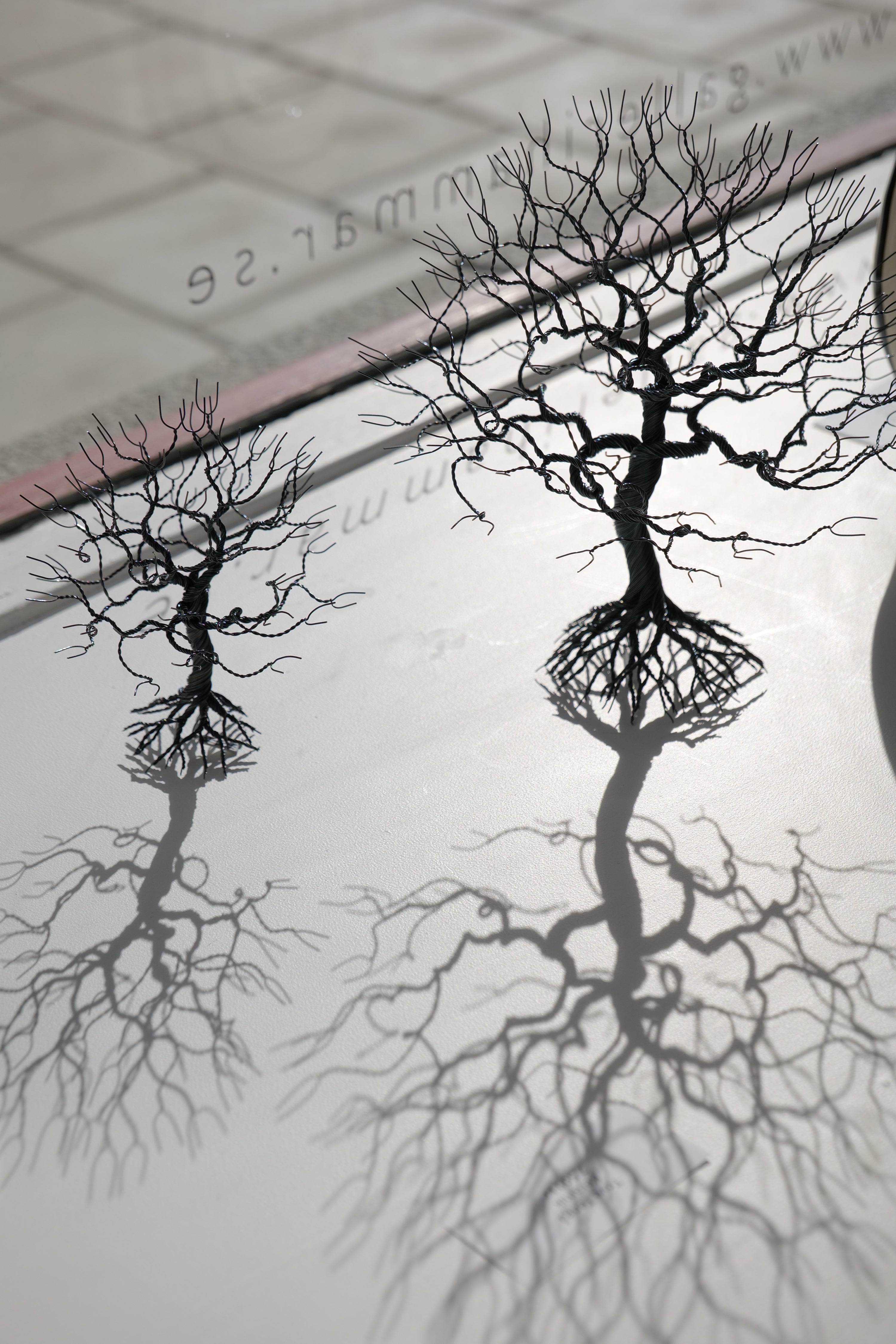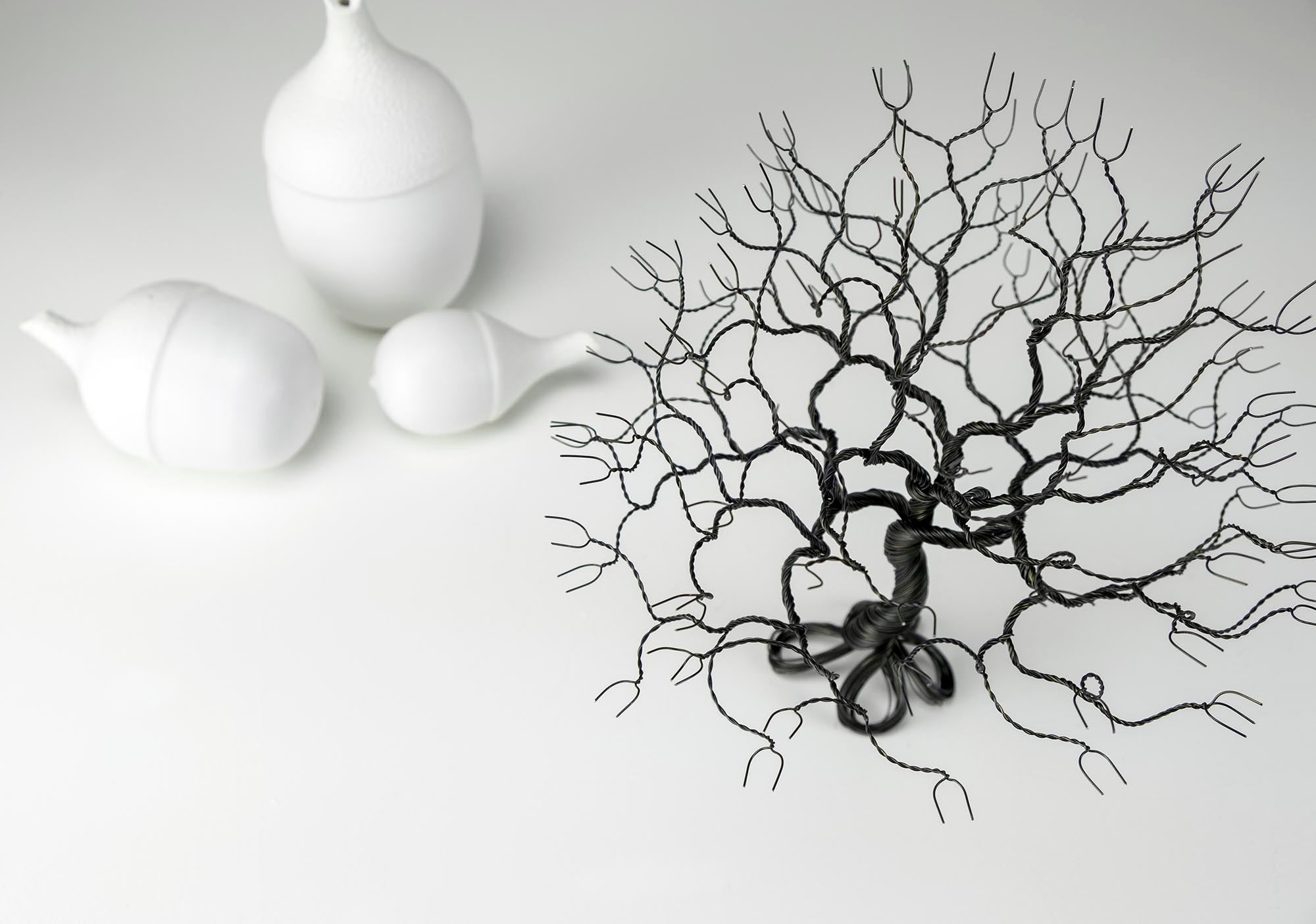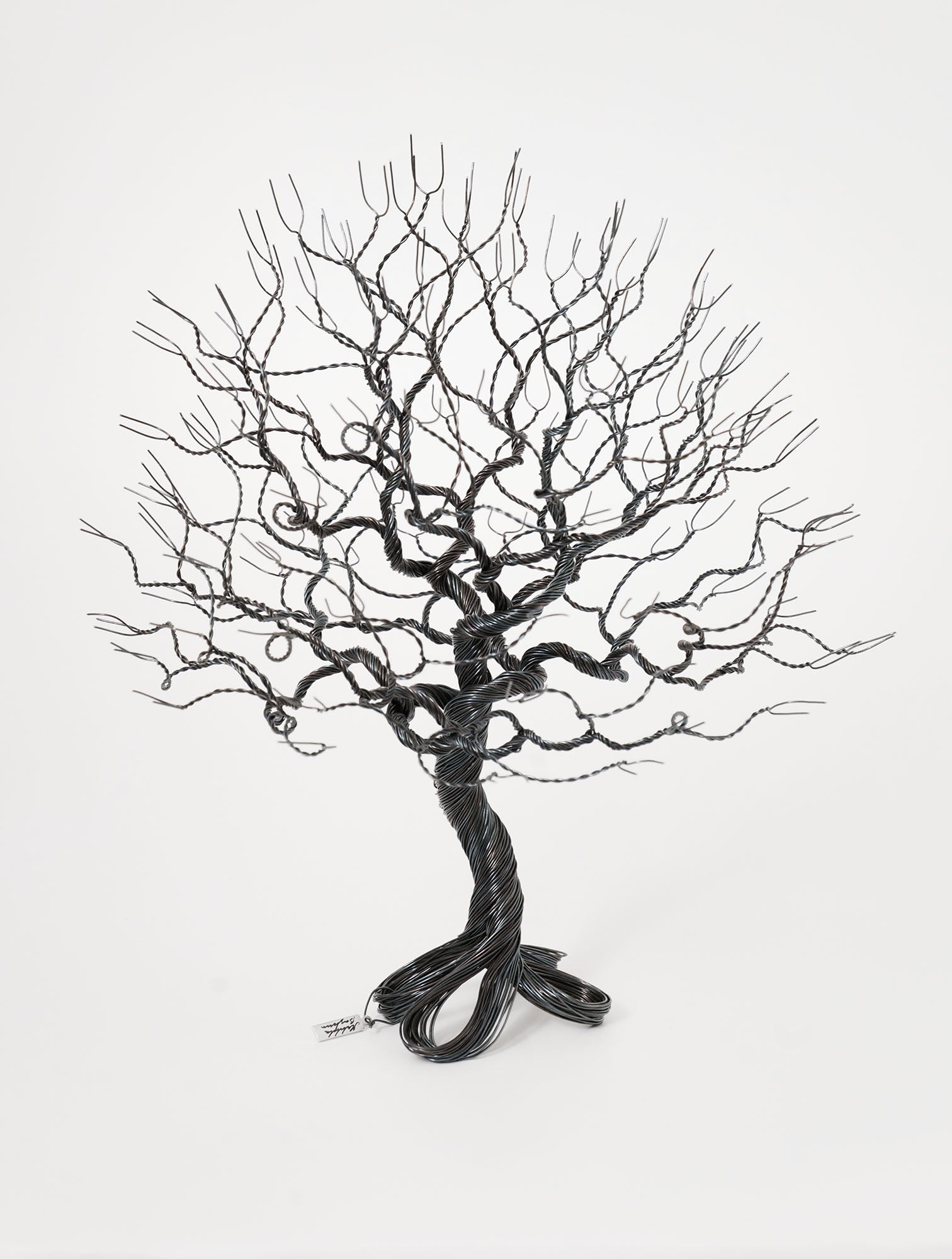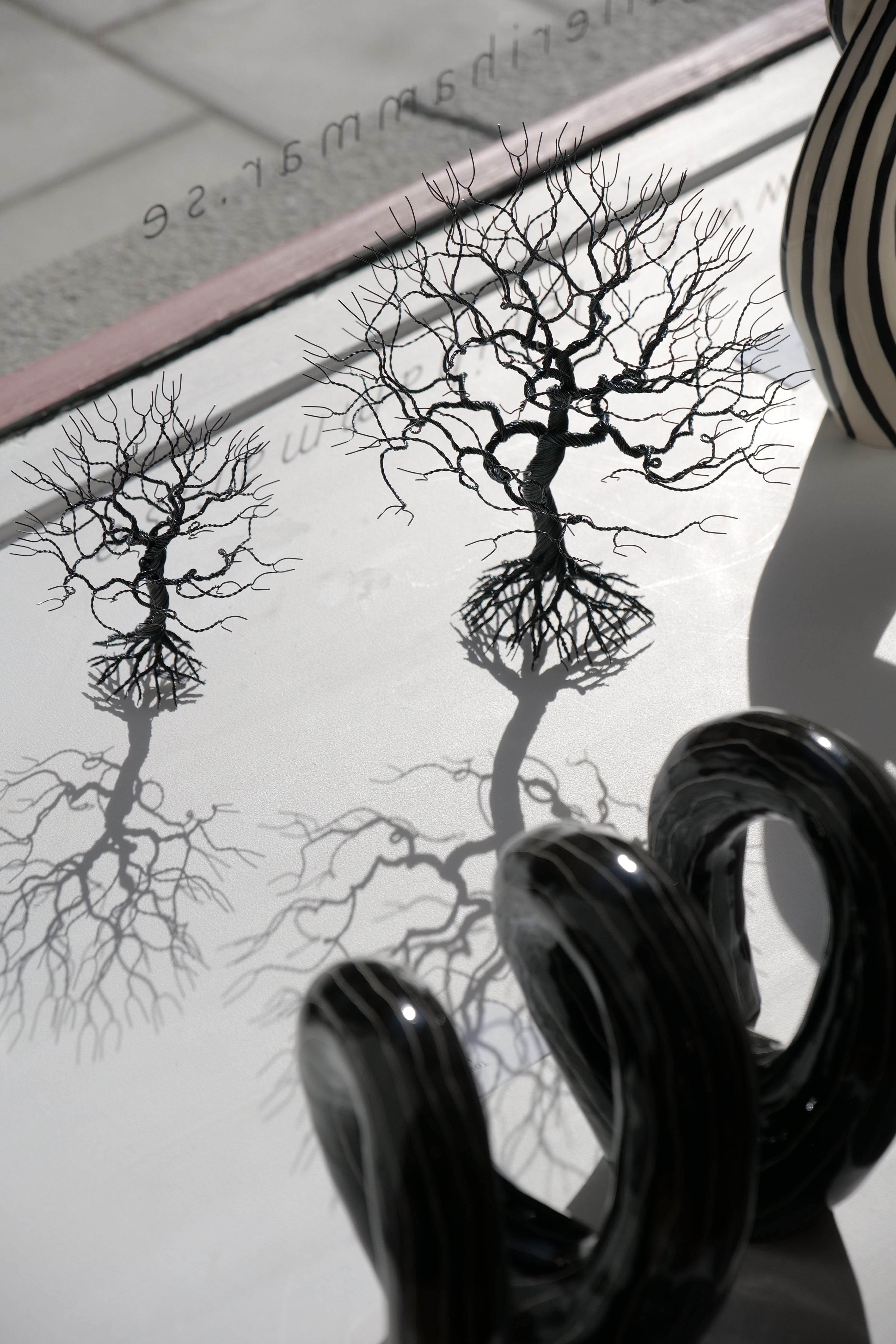 Sale price

$93.00
Regular price
(/)
---
Matilda Bengtsson, born in 1985 and raised in Linköping, is now based in Stockholm, where she passionately practices her artistry. Working with metal wire, Matilda finds her inspiration in nature, meticulously sculpting and shaping hundreds, sometimes thousands, of meters of wire into vibrant depictions of the natural world.
Matilda's distinctive signature lies in her hand-twisted trees, each possessing its own unique character. Ranging in size from 3 cm to as tall as 80 cm, the focus often centers around the majestic oak tree, reminiscent of her grandfather's beloved oak. However, other trees also find their place in her creations.
While materials may vary, Matilda primarily utilizes black iron wire. Its raw, lifelike hue creates a sharp yet lively contrast in our predominantly bright Nordic homes. Her remarkable pieces have gained recognition, with representation in galleries across Sweden and Norway, showcasing her exceptional talent to art enthusiasts.
"Father's Oak (Oak Tree), Black Wire"
This sculpture comes in four different sizes, and all of Matilda's sculptures are made to order, which sometimes makes the delivery time slightly longer than our usual lead times.
Please note that the images are for illustrative purposes only, and all sculptures vary form and appearance as they are handcrafted, making each piece unique.
20 cm - SEK 1450
26 cm - SEK 2600
32 cm - SEK 4500
36 cm - SEK 6,000

If you have any questions regarding Matilda's sculptures or if you wish to order a different size that we do not offer on our website - please do not hesitate to contact us at info@gallerihammar.se or +46 (0)8 731 92 00.
Current
Exhibitions and art fairs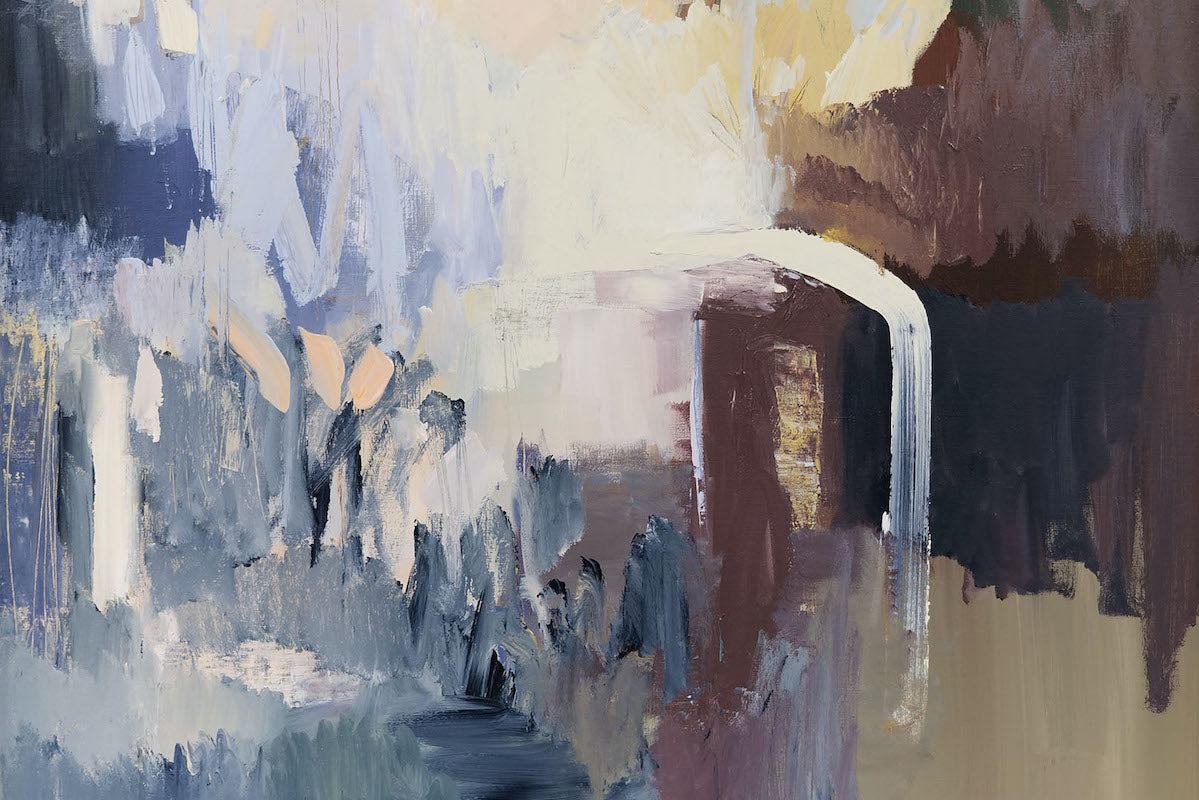 A warm welcome at Julsalong the weekend of 16 - 17 December 2023. The exhibition takes place at Galleri Hammar, located in the heart of Birkastan on beautiful Rörstrandsgatan, at 12:00 - 16:00 b...
Read more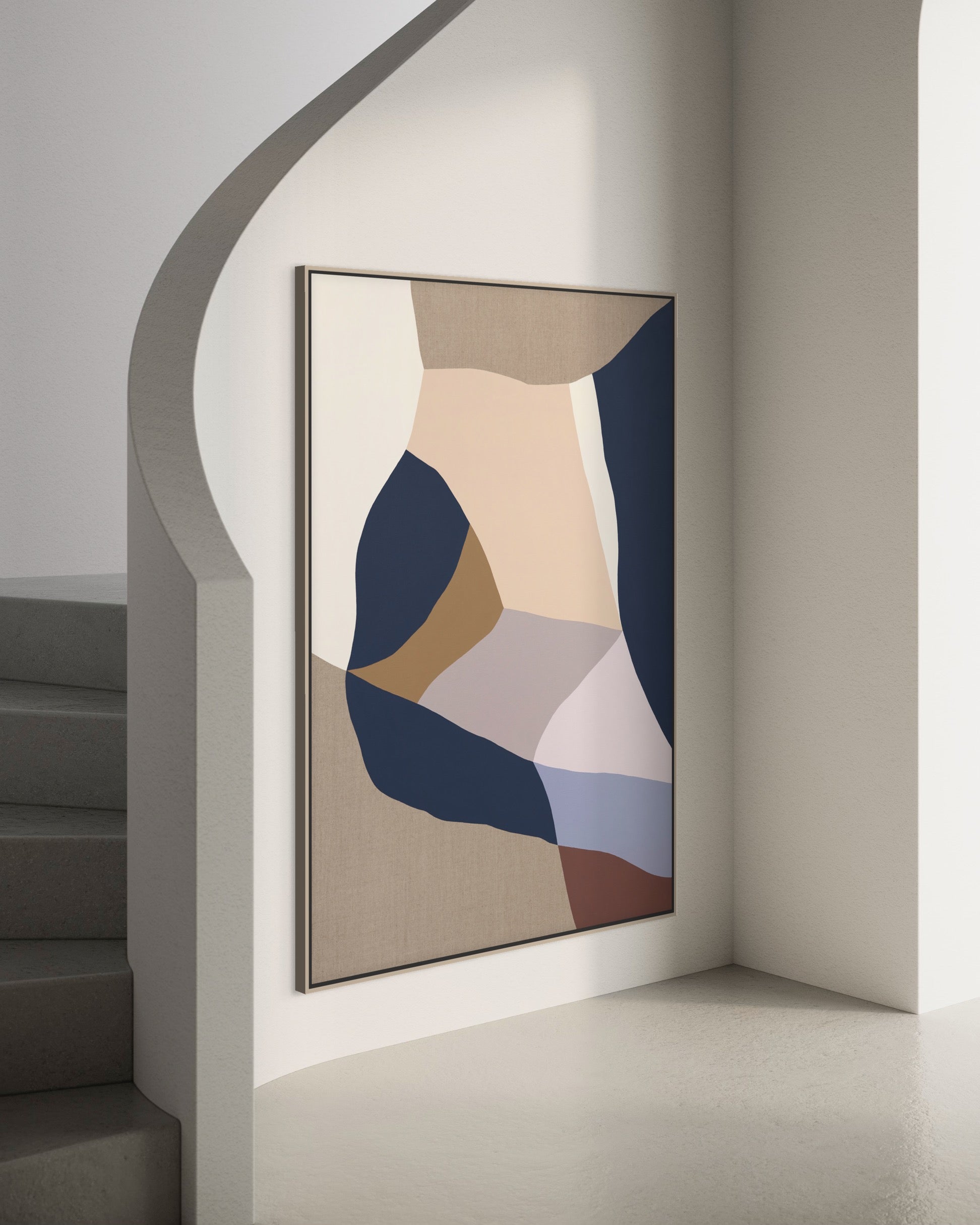 Featured Artist
Mimi Hammer
Mimmi Hammar is a contemporary artist based in Stockholm, Sweden. Interior and design have always played a significant role in Mimmi's life, which she channels into the minimalistic language of her art. Her work is characterized by subtle colors, clean lines, and modern designs.
With a keen awareness of shapes, colors, and the energy in her surroundings, Mimmi knew early on that she wanted to work in the creative field. Inspired by her husband, Tomas Hammar, she embarked on her art career in 2019 and is now a full-time artist in addition to her role as a Gallery Director at Galleri Hammar.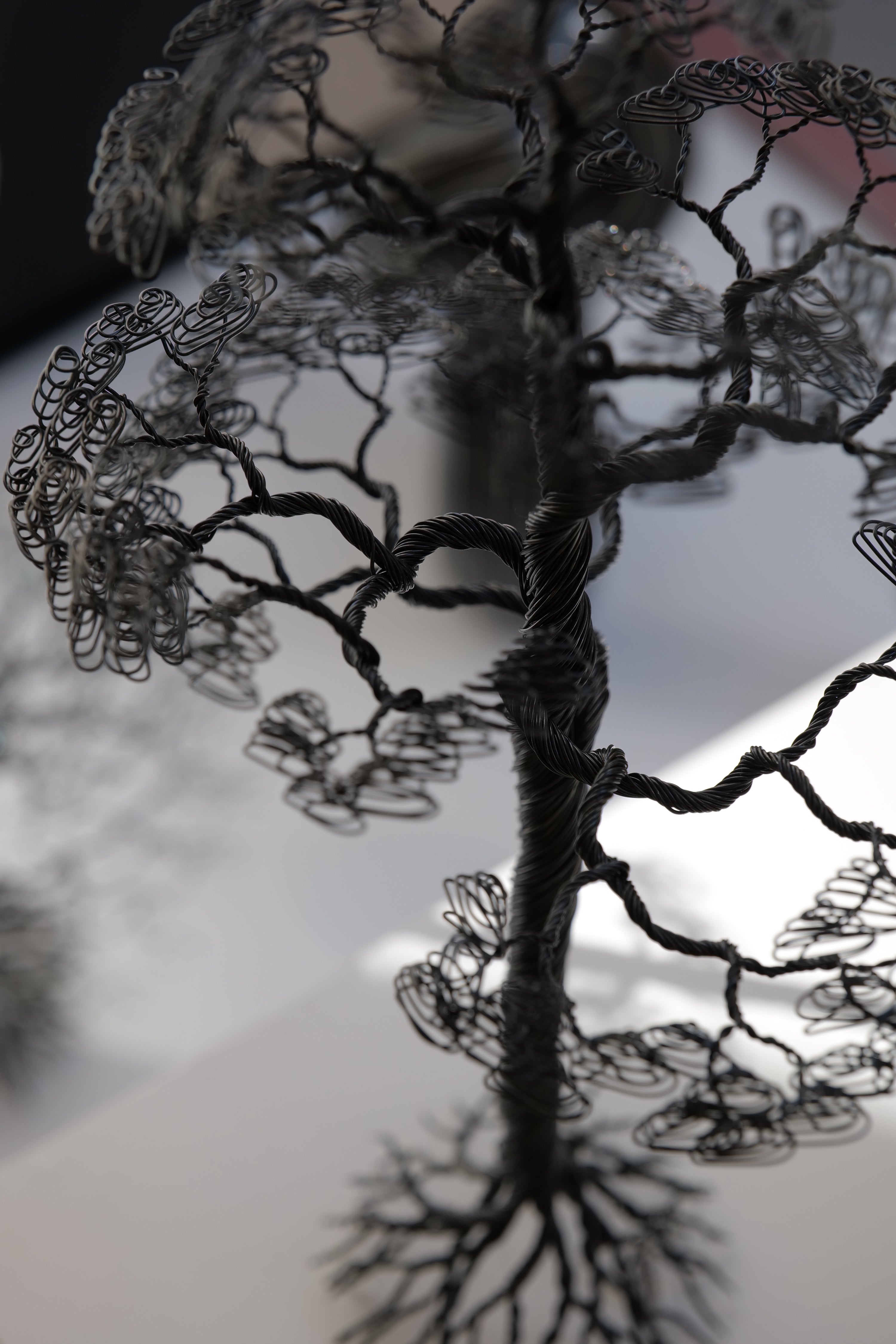 Featured Sculptor
Matilda Bengtsson
Swedish sculptor Matilda Bengtsson works with metal wire and draws her inspiration from nature. Hundreds, sometimes thousands of meters of wire are wound, shaped, and sculpted into various living natural motifs.
Matilda is mainly known for her trees, twisted by hand and each with its unique character. The size varies from 3 cm to up to 80 cm in height. She primarily makes oak trees, but other kinds of trees and animals also appear in her creations.

The material varies, but mostly black iron wire is used. With its rugged, lifelike shade, it creates a sharp, yet vibrant contrast in our often bright Nordic homes.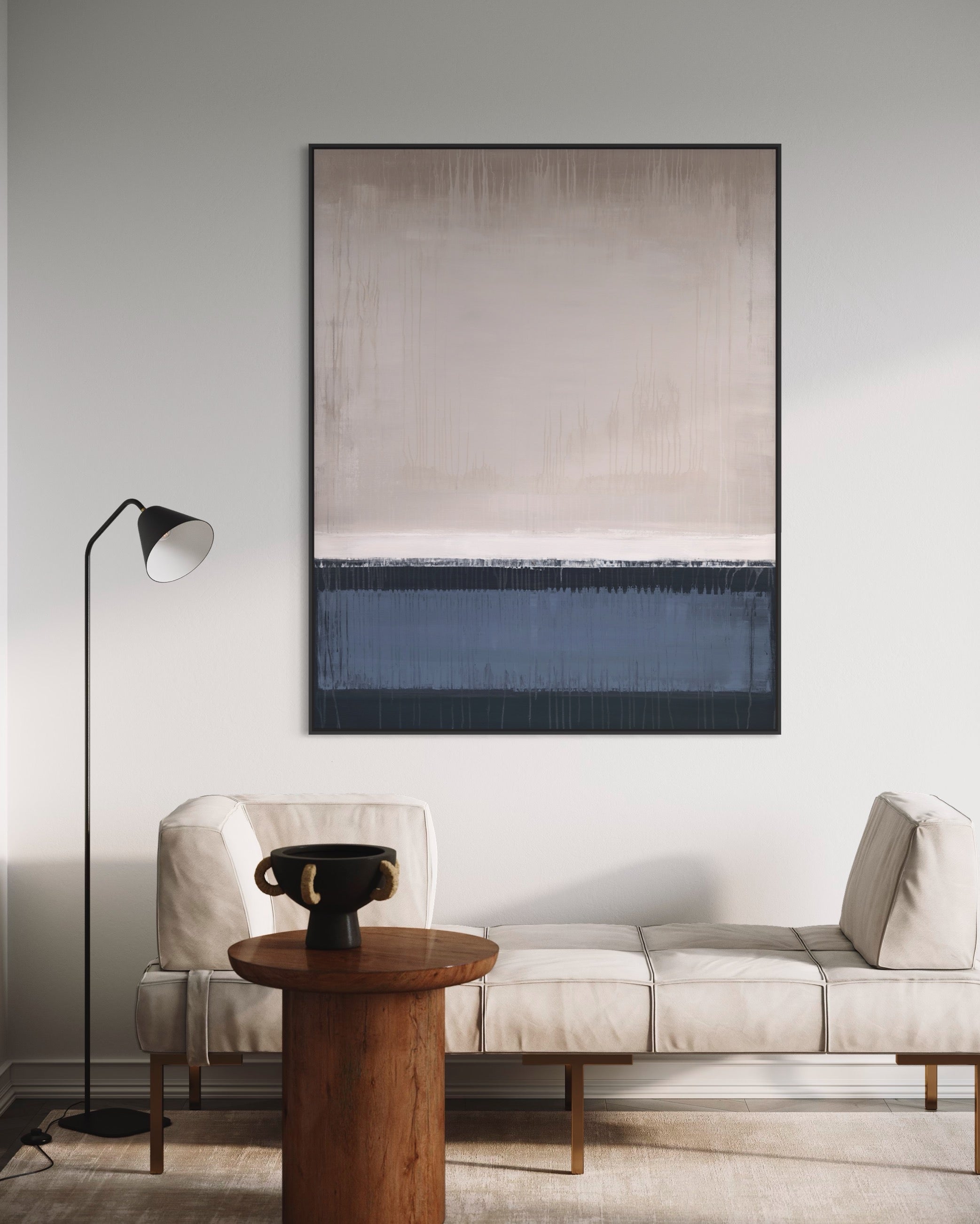 Featured Artist
Thomas Hammer
Tomas Hammar is an abstract and figurative painter from Stockholm, Sweden who finds inspiration throughout the daily random encounters and the own voice and expression of the creation process. His ambition is to achieve balance between color, luminosity and mathematical distance, but also to break it to create that beautiful contrast between harmony and chaos.
Tomas has exhibited both in Sweden and Europe and his work has been sold to more than 30 countries around the world in 5 different continents.